5 Star Rated Live Snake Vet Chat
Ask A Frog Vet Live
Chat Online
Taking care of frogs can be demanding, but we're here to make it easy for you! Explore all the essentials to ensure your frog leads a happy life. Talk to a frog vet now!
Ask a Frog Vet Today - Get Answers Fast
Frogs can be challenging to care for, and finding reliable advice can be overwhelming. At Easy Vet Answers, we comprehend the complexities of this responsibility and are here to help. You are not alone in ensuring the well-being of your amphibian friends. Take the first step and Connect with a Frog Vet today for their health and happiness.
How Does Asking a Frog Vet Work
Connect with a Frog Vet Live and get answers to all your frog-related queries. Our team of skilled amphibian specialists is prepared to guide you every step of the way, ensuring that you provide the best care for your slimy companions. We are available 24/7, giving you the assurance that your frogs are receiving the care and attention they deserve.
Our Most Popular Services
We offer many options for our customers. Not everyone has the same kind of pet, some have teeny tiny dogs and others huge galloping horses. We let you speak to an expert for each kind of pet you have. Choose the one you need and get started with a 1 on 1, 24/7 live vet chat.
Don't just take our word for it! See what some of our satisfied Ask A Frog Vet customers have to say. Simply click on the tab to peruse through all the testimonials.
4.5 out of 5 stars (based on 55 reviews)
Speak with a Frog Vet online for personalized one-on-one assistance.
Use our Consult a Frog Vet live chat to get the amphibian answers you need. Join a live vet chat and ask a question to a vet, receiving instant responses in real-time. It's that simple.
Check Out Our Frog Articles
Jump into our frog-themed articles and explore captivating facts, ideas, and information you may not have known before. Alternatively, if reading is not your thing or you cannot find what you are looking for, you can always consult a vet right away for your frog concerns. Our live chat with a vet is available 24/7, providing you with peace of mind that your frogs are receiving the care and attention they deserve.
Check out our veterinarian answers. These articles are made from real customer questions. All asked through our live vet chat feature.
As pet owners, we often find ourselves in situations where we have questions about our pet's health and well-being. Whether it's a sudden change in
When it comes to our furry friends, any sign of distress can be alarming. One such concern is when a dog is bleeding from the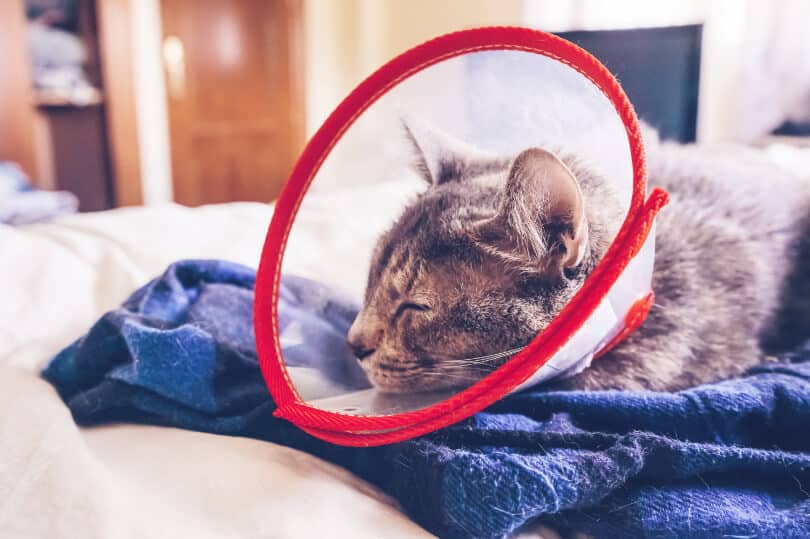 When your feline friend undergoes a surgical procedure, understanding post-operative care is crucial. One common question that cat owners often ask is, "How long do