5 Star Rated Chat Service
Get answers from real vets on anything pet related. No question is too small, ask a vet a question now and get answers in real time. So What are you waiting for? Chat with a Vet now!
Talk To A Vet Online: Get Answers Now!
As a pet parent, taking care of your furry friend's health and well being can be quite demanding. It's not uncommon to feel overwhelmed and unsure of where to seek reliable answers to your questions.
At Easy Vet Answers, we understand the difficulties of this responsibility, and we're here to provide the assistance you need.
Whether you want to read our blog, have a live vet chat, or talk to a vet online, we've got you covered. Our vet chat service allows you to ask a vet online and get instant responses from a licensed veterinarian.
Don't let the uncertainties of pet parenting get the best of you. With Easy Vet Answers, you can have peace of mind knowing that you can chat with a vet live with one simple click!
Our Most Popular Services
We offer many options for our customers. Not everyone has the same kind of pet, some have teeny tiny dogs and others huge galloping horses. We let you speak to an expert for each kind of pet you have. Choose the one you need and get started with a 1 on 1, 24/7 live vet chat.
We have loads of great ask a vet reviews, check out a longer list of reviews here. Just toggle the tab and read to your hearts desire or visit the reviews page to see every review we have.
4.5 out of 5 stars (based on 56 reviews)
Helped me a ton
My little Yorkie is now eating his food and back to his old self. Thanks for this information
Exceptional Rabbit Advice
The info provided exceptional care for my rabbit's unique needs. Prompt responses and invaluable guidance. My bunny and I are forever grateful. Five stars!
Amazing Service
I got awesome tailored advice for my bunny's diet and behavior. Now my furry friend is happier and healthier than ever before. Thank you.
Talk To A Vet Online For Dedicated 1 to 1 Support
Use our excellent ask a vet live chat to get the pet answers you need. Hop on a live vet chat and ask a vet a question and get answers in real time. It's that easy.
Check Out Our Paw-Tastic Dog Articles
Dig deep into our dog related articles and find interesting facts, ideas and information you never knew about. Or if you don't want to read or can't find what you need, you can always talk to a vet now about your dog issues. The live chat with a vet is always available 24/7.


Check Out Our Purr-Fect Cat Articles
Learn everything you could ever want to know about Cats, from food, accessories, naming, training and much more. All backed by pet experts. You can start a live vet chat and ask a pet expert anything you want.
As a lifelong cat lover and pet parent, I've experienced my fair share of mystery chomps and surprise attacks from ordinarily sweet kitties. If you've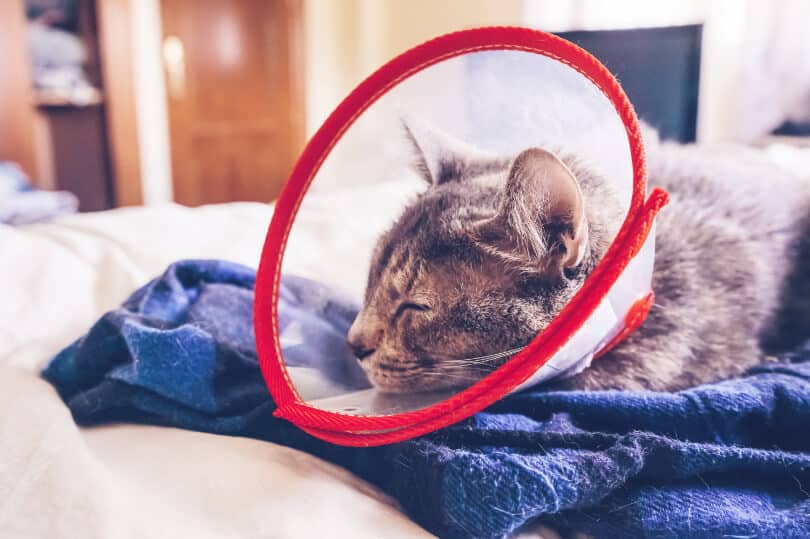 When your feline friend undergoes a surgical procedure, understanding post-operative care is crucial. One common question that cat owners often ask is, "How long do
As a pet owner, it's essential to be aware of the health issues that may affect your furry companion. One such concern is feline diabetes
Check out our veterinarian answers. These articles are made from real customer questions. All asked through our live vet chat feature.
As a lifelong cat lover and pet parent, I've experienced my fair share of mystery chomps and surprise attacks from ordinarily sweet kitties. If you've
As pet owners, we often find ourselves in situations where we have questions about our pet's health and well-being. Whether it's a sudden change in
When it comes to our furry friends, any sign of distress can be alarming. One such concern is when a dog is bleeding from the